Market Report - Active vs. Sold - Reno/Sparks- July 7, 2017
Posted by Jeff Sallan on Friday, July 7th, 2017 at 3:22pm.
I have some market news to share with you.
Actives vs Solds - Reno/Sparks, NV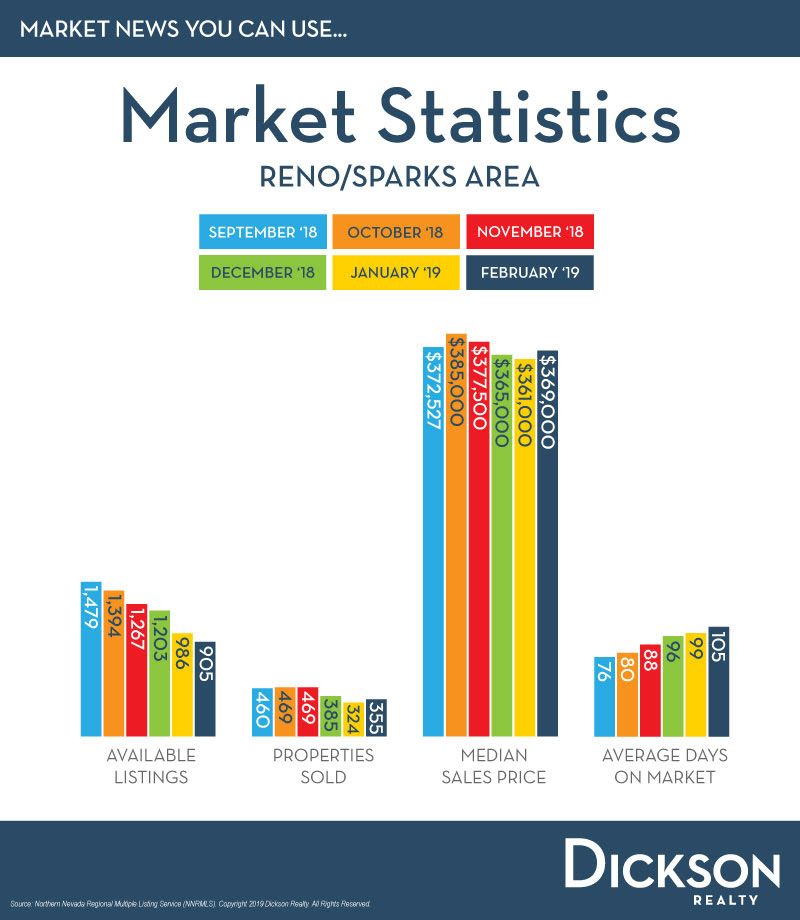 Market activity in the Reno/Sparks area for Single Family homes in June was hot, along with the weather. This is expected during the peak summer months. Let's take a look at the details.
There were 2,072 homes available at the end of June. This only an increase of 2 listings in available inventory when compared to May, but it is a 22% increase from January's inventory. Although this increase is heading in the right direction, our inventory is down by almost 14% compared to this time last year. It is important to note that these statistics include homes that are active and available for purchase, as well as homes that are in contract but not yet closed. Next, we will look at the number of units sold.
Reno/Sparks area REALTORS sold 718 single family homes in June, which was an increase of 5.7% from the end of May. The number of units sold is also up by 8.6% compared to June of 2016, in which 661 units were sold. With year over year inventory down and more sales year over year, our area will continue to experience increases in median price in many of our neighborhoods.
Let's take a look at how the demand impacted median price and average days on market through June.
The median sold price for single family homes in Reno/Sparks increased from $335,000 in May to $338,500 in June. That calculates to a 1% increase from May, and a 12% increase since January of this year. When comparing year over year, June's median price represents an 8.2% increase from June of 2016.
Average Days on Market for homes sold in June decreased 6.5%, from 92 days in May to 86 days. During these summer months, we expect to see the average days on market go down even a little more. In a fast moving market such as ours, you will want to be sure to work closely with me and your lender to be pre-qualified before looking at homes.
Why should this information matter to you? When buying or selling a home, understanding the trends and seasonal changes in the market can be a challenge. Having an expert and professional REALTOR on your side is a valuable asset. I can provide you with up to the minute information about local prices and trends to help you negotiate the best deal.
Leave a Comment