Market Report - Active vs. Sold - Reno/Sparks-- January 12, 2018
Posted by Jeff Sallan on Friday, January 12th, 2018 at 7:09pm.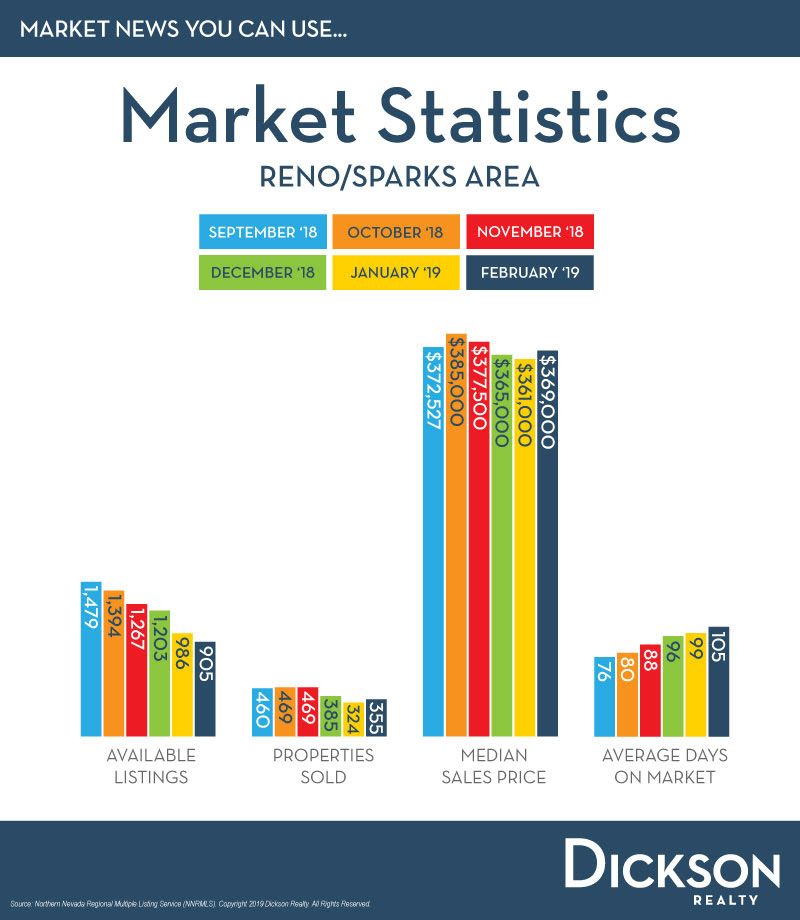 Typically, in December, we would expect activity in the Reno/Sparks area for Single Family homes to cool off slightly as we finish out the year. However, continued strong demand and the constrained inventory of affordable homes continues to drive a Seller's market in many price ranges and neighborhoods. Let's take a look at the details.
There were 637 homes available for purchase at the end of December. This a decrease of 25.1% when compared to November, and down a staggering 47.2% when compared to this time last year. Next, we will look at the number of units sold.
Reno/Sparks area Realtors sold 482 single family homes in December, which was a decrease of 9.2% compared to November. There was also a similar decrease in sales of 9.6% when compared to November of last year. Until more homes appear on the market, the limited inventory will continue to affect the number of sales.
So, let's take a look at how the demand and sales activity impacted median price and average days on market.
The median sold price for single family homes in Reno/Sparks decreased 2.3 percent, to $345,000 in December. This is still higher than median price we had in June. While the month over month median price decreased slightly, the better indicator of market performance is the year over year analysis. In December 2016, our median price was $300,000. That's an increase in our regional median price of 15% since December of last year.
Average Days on Market for homes sold in December increased from 86 days in November to 94 days. It is normal for Days on Market to increase during this time of year, but usually by a larger margin. Last December, the Average Days on Market had risen to 108 days. This demonstrates further that there is continued demand for homes, but the constrained inventory is affecting the number of sales and escalating the prices.
Why should this information matter to you? If you want to purchase a home in a fast-moving market such as ours, you will want to be sure to work closely with me and your lender to be pre-qualified before looking at homes. If you're a seller that is concerned about putting your home on the market during the holidays, I hope these statistics will put you at ease. Demand is strong, and there is little competition in many neighborhoods and price ranges. Whether you are considering a move up, across town or to downsize, now is the best time for us to speak about your options.
Leave a Comment