Dickson Realty Market News- Active vs Sold Listings-- January 11, 2017
Posted by Jeff Sallan on Wednesday, January 11th, 2017 at 12:16pm.
I have some market news to share with you. Market activity in the Reno/Sparks area for Single Family homes in December 2016 was as expected for this time of year. Let's take a look at the details.
=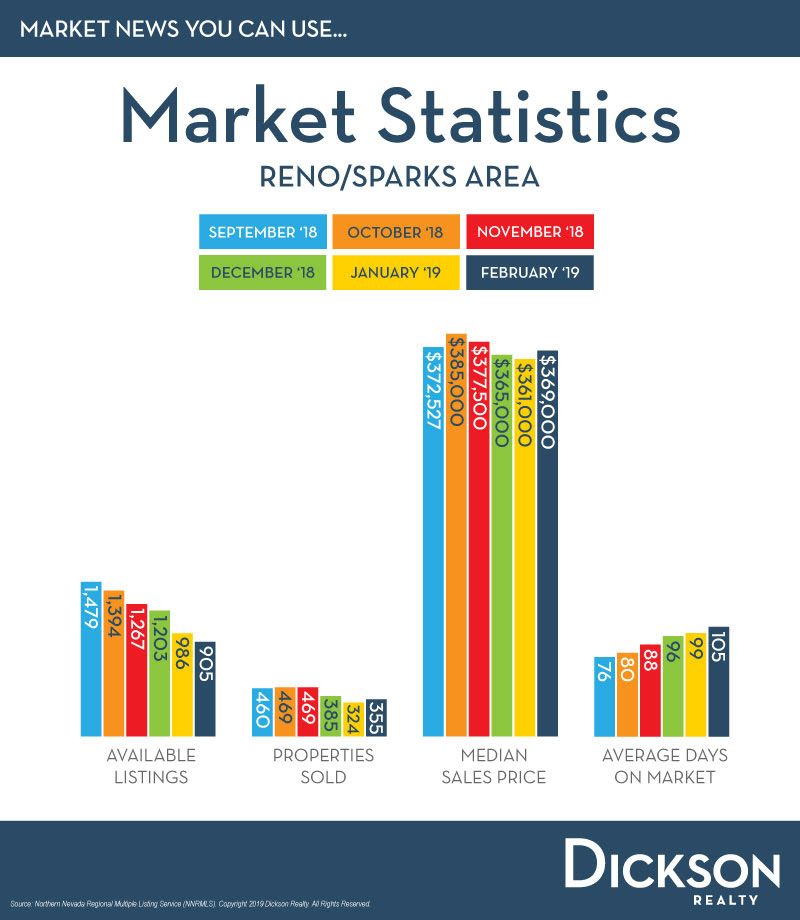 There was a 21% decrease in available inventory of homes when comparing November to December. This was the fourth consecutive month of decreases in inventory, which is consistent with the typical trend during the holiday season and winter months.
In December, Reno/Sparks area REALTORS sold 497 single family homes, which was 7% fewer homes sold than in November. The number of sales this December is also 4% less than December of last year.
The median sold price in Reno/Sparks ticked down slightly, back to $300,000. Our median price has been hovering at $310,000 since August. Year over year, the median price remains up 3.6%. When comparing to December 2014, median price is up 14.5%. Strong demand due to low mortgage rates and sustained job growth in the region are the primary drivers of the increases in value.
Average Days on Market for homes sold in December rose slightly for the fourth consecutive month, from 97 days in November to 107 days in December. It is typical to start seeing longer market times this time of year, as we are solidly in the slower winter season.
Why should this information matter to you? When looking to buy or sell a home, understanding the trends and seasonal changes in the market can be a challenge. Having an expert and professional REALTOR on your side is a valuable asset. I can provide you with up to the minute information about local prices and trends to help you negotiate the best deal.
Are you going to sell your home this year? Call us at 775-453-4568 for real estate information specific to your neighborhood. If you're planning to purchase a home in the Reno area this year, now is a great time to prepare and we'd be happy to help with that too.
Leave a Comment