Actives vs Solds - Reno/Sparks, NV- May 11, 2018
Posted by Jeff Sallan on Friday, May 11th, 2018 at 6:04am.
I have some market news to share with you.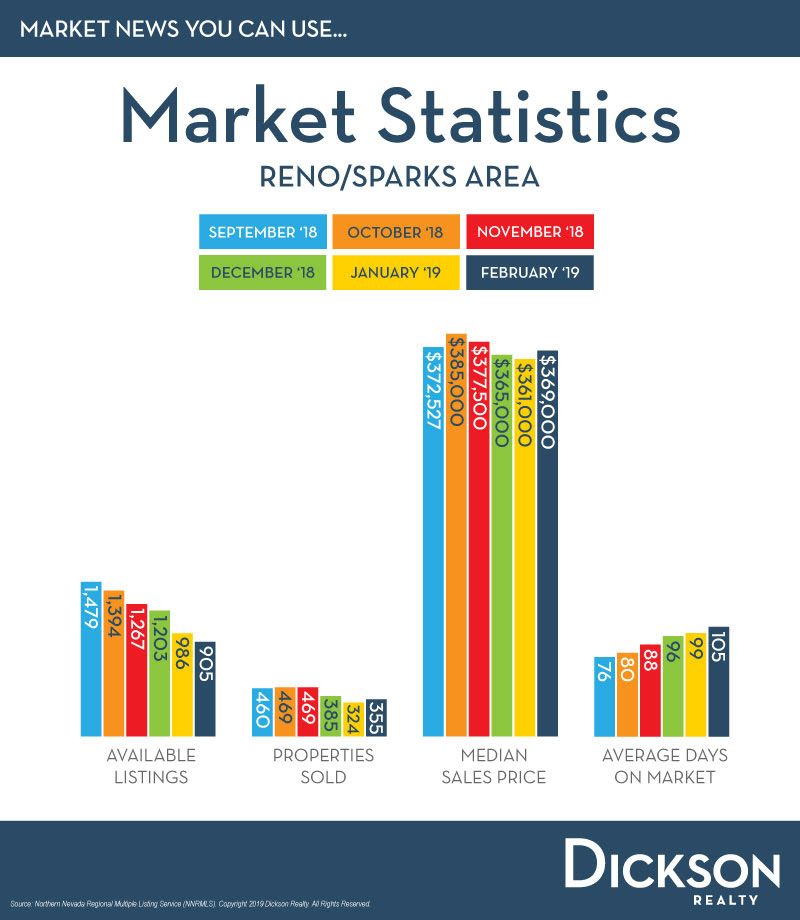 Continued strong demand and low inventory of affordable homes makes it a challenging market in many price ranges and neighborhoods. If you're thinking about moving up to a higher price range or across town to a new neighborhood, this may be one of the best move-up markets in history. Let's take a look at the details.
There were 626 homes available for purchase at the end of April. This was a 6% decrease when compared to March, and down over 42% when compared to this time last year when there were 1,087 homes available. Next, we will look at the number of units sold.
Reno/Sparks area Realtors sold 477 single family homes in April, which was a decrease of 13% compared to March. This was also a decrease of nearly 8% compared to this time last year.
Inventory is down by over 40% year-over-year. With fewer listings and continued growth in the region, the economics of supply and demand continue to impact the median price and days on market. Let's take a look at these two statistics.
The median sold price for single family homes in Reno/Sparks decreased by $1,000 to $374,000 in April. Year-over-year, the median price increased 15.3% from $324,287 in April 2017. Median means "in the middle", which indicates that exactly half of homes sold above that price, and exactly half sold below.
Average Days on Market for homes sold decreased from 84 days in March to 78 days in April. Last year at this time, Days on Market was 21.2% higher, at 99 days. Even with the bustling market we have experienced for the past several years, it is more normal for Average Days on Market to be closer to 100 days this time of year.
Why should this information matter to you? If you want to purchase a home in today's fast-moving real estate market, you will want to be sure to work closely with me and your lender to be pre-qualified before looking at homes. If you're a seller, demand is strong, and there is little competition in many neighborhoods and price ranges. Whether you are considering a move up, across town or to downsize, now is the best time for us to speak about your options.
Leave a Comment