8 Decor Trends Replacing Fireplaces
Posted by Jeff Sallan on Tuesday, December 3rd, 2019 at 3:25pm.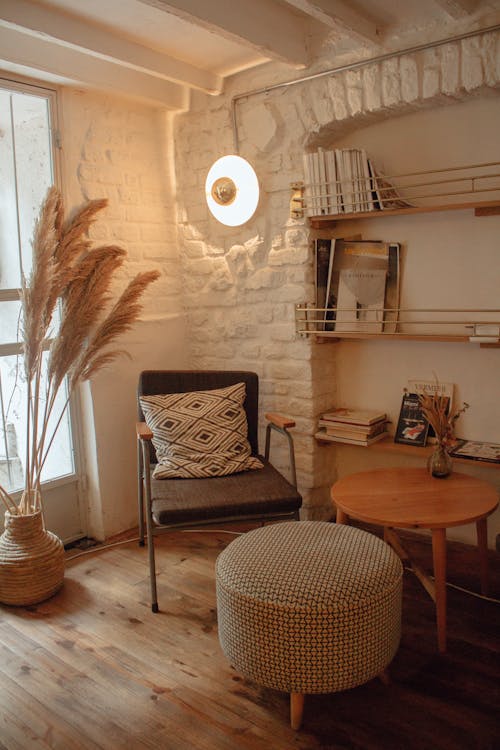 On a chilly winter night, there's nothing quite like a cozy, crackling fire to warm up the room. Or is there? The popularity of fireplaces has been dropping since 2015, with fewer new homes being built without them. If you're one of the many who aren't loving your fireplace, it doesn't have to be wasted space. These six decor trends don't involve figuring out how to use the chimney flue.
1. Board it Up. A boarded up fireplace can offer a place to hang art, store wine, or as a focal point with painted designs. Reclaimed wood or unique tile can add texture to a room's design.
2. Candles. A gorgeous candelabra can be an artistic statement piece while still providing the flickering flames fireplace fans love.
3. Books. You can never have enough room for books, right? Install custom shelving or stack your favorite collections. Consider installing a painted insert as a pop of unexpected color or to continue the wall color in the room.
4. Stacks of Wood. If you still want the classic fireplace look, wood stacked in your fireplace is a more traditional route.
5. Flowers. Depending on the space in your fireplace, a flower arrangement or houseplant may be the perfect addition.
6. Flea Market Finds. Unique boxes, old suitcases, antique boardgames,
7. Extra Storage. Toys, linens and just about anything else can be stored in the extra space your fireplace provides. Attractive crates, antique boxes, or storage bins that go with the style of the room are the perfect useful accessory.
8. Blankets or Quilts. Grandma's quilt will look great displayed on a quilt stand in the fireplace. Or choose a large basket to store cozy throw blankets.
Leave a Comment